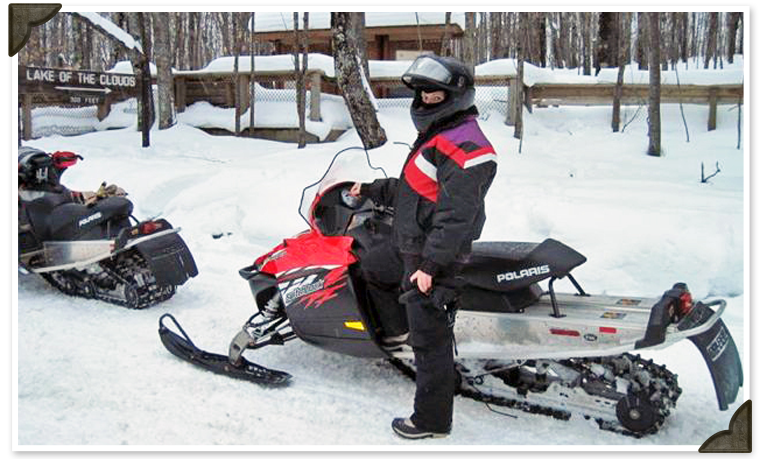 Black's Cliff offers direct access to the Bear Skin State Trail, which is a main thoroughfare to the more than 1,600 miles of professionally groomed woodland trails and snow-covered lakes in the area.

Thanks to our 65-inch annual average snowfall and the hard work of local snowmobile clubs and volunteers, you can take off in any direction on your sled and find plenty of well-marked Northwoods trails, as well as numerous welcoming trail-side pit stops. For information on trail maps, visit the Cross Country Cruisers site, one of our local snowmobile clubs.
To check out the current snow conditions, visit the Minocqua-area trail report. Before you head north, remember to register your snowmobile as either a resident or non-resident of Wisconsin. If you are interested in snowmobile rentals, contact Ryden Marine, just 2 miles from the resort.