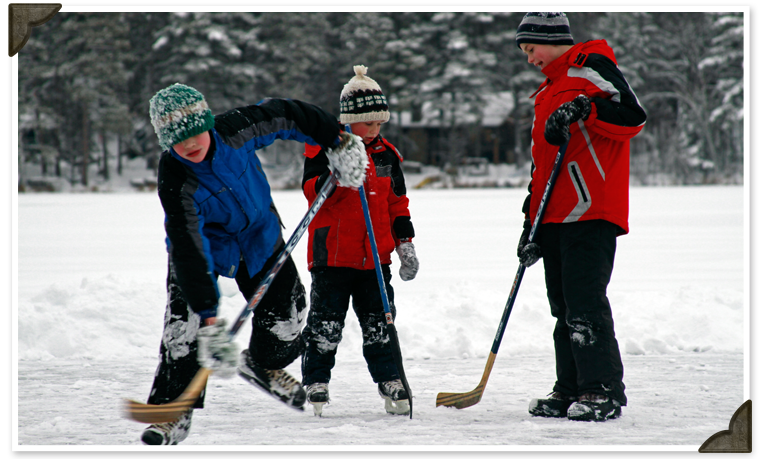 Both kids and adults are encouraged to bring their ice skates to the resort. We have a big frozen lake where you can practice your figure eights.
During the Christmas Holidays we try to keep a ice rink open on the lake for guests to use. Ice Skating is completely weather dependent, but during this time we do all we can to keep a rink open. In lucky years the snow at this time stays thin enough that folks can skate all over the lake. There is nothing like flying across the entire lake with your family not hemmed in by the size of a rink.
During the rest of the winter Torpy Park in Minocqua keeps a flooded rink open. Minocqua Winter Park also offers free skating and has some skates to rent on a flooded pond they keep open all winter.