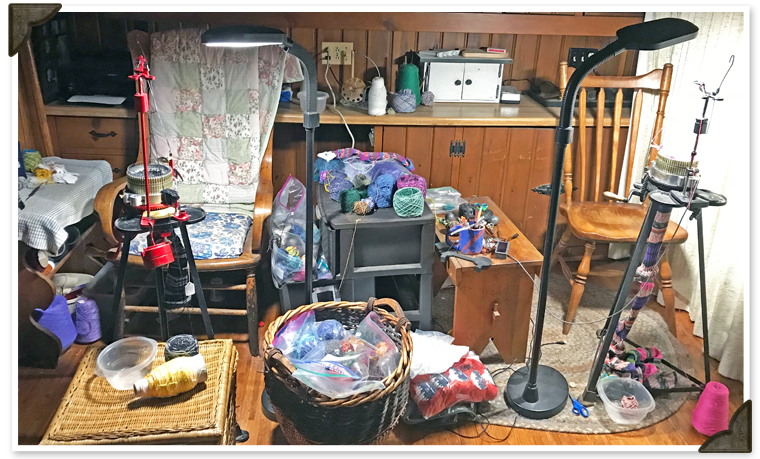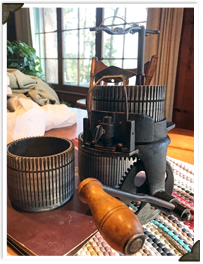 1902 Gearhart
This machine is in retirement sitting in the shop, but will be operational soon. When it operates, it swings its sock weights, hitting the operators knees.
1904 Gearhart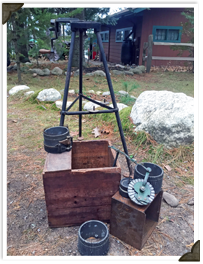 The Gearhart company modified the machine in 1904, stopping it from knee knocking. This machine sites out in the shop and knits a few pairs of socks a year.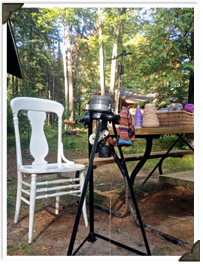 1924 Gearhart
This was Jenny's first machine bought on Ebay. It still works today. It is mainly used by Troy when he helps make socks.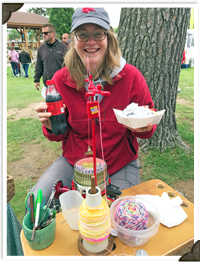 2015 Erlbacher/Gearhart
This is Jenny's main machine. It was purchased in Missouri new from the Erlbacher/Gearhart Company. Jenny & Troy modified it in 2018 to operate with a bike chain. It is one of two machined in the country operated with a bike chain.